Corey Fuller "Fragments"at Tokyo's Haneda Airport.
February 4, 2020
Corey Fuller, calligraphist Mariko Kinoshita and visual artist Synichi Yamamoto have an immersive exhibit at Tokyo's Haneda airport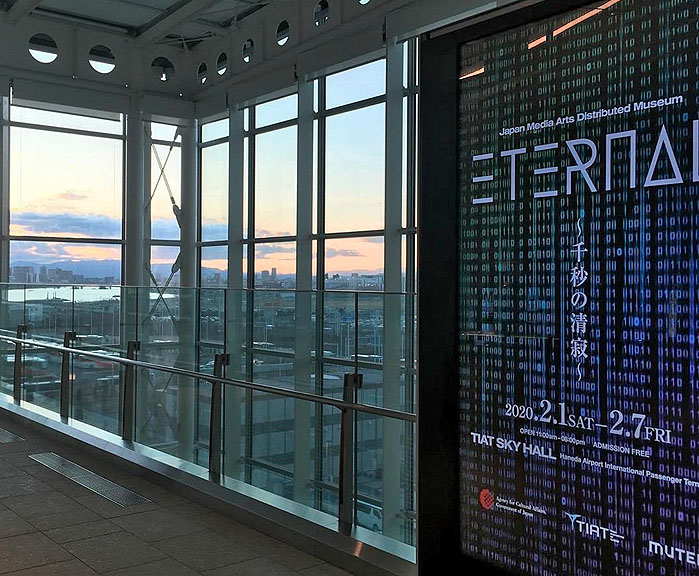 Drawing inspiration from Hojoki, Fragments invites viewers to meditate on the ephemerality of the universe through sounds and images that are in perpetual motion.

"Ceaselessly the rivers waters flow, and yet the waters never remain the same. The foam that floats upon stagnant pools, now vanishing, now forming, never remains the same for long. So too it is with people and all that dwell in this world."Rendering an excerpt from Chomei Kamono's Hojoki in calligraphic form, Fragments is a contemporary visual and aural recomposition of this historic text. Combining Mariko Kinoshita's calligraphy and her auspicious use of space, the poetry and stillness inherit in Corey Fuller's sonic tapestries and Synichi Yamamoto's visuals, like shifting landscapes observed from a meta-perspective, Fragments is a convergence of each artist's unique approach and vision.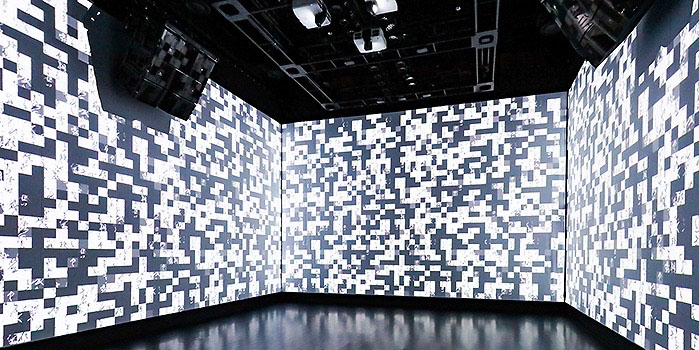 Fragments is part of a larger exhibition titled Eternal which is not only about "inheritance of methods" and "modernity" but also "concept of time" A digital installation & projection work exhibition that expresses "the space and time of 1000 seconds of silence" through four themes. It is Curated by MUTEK.JP.