12k CD template redesign, 2023
March 8, 2023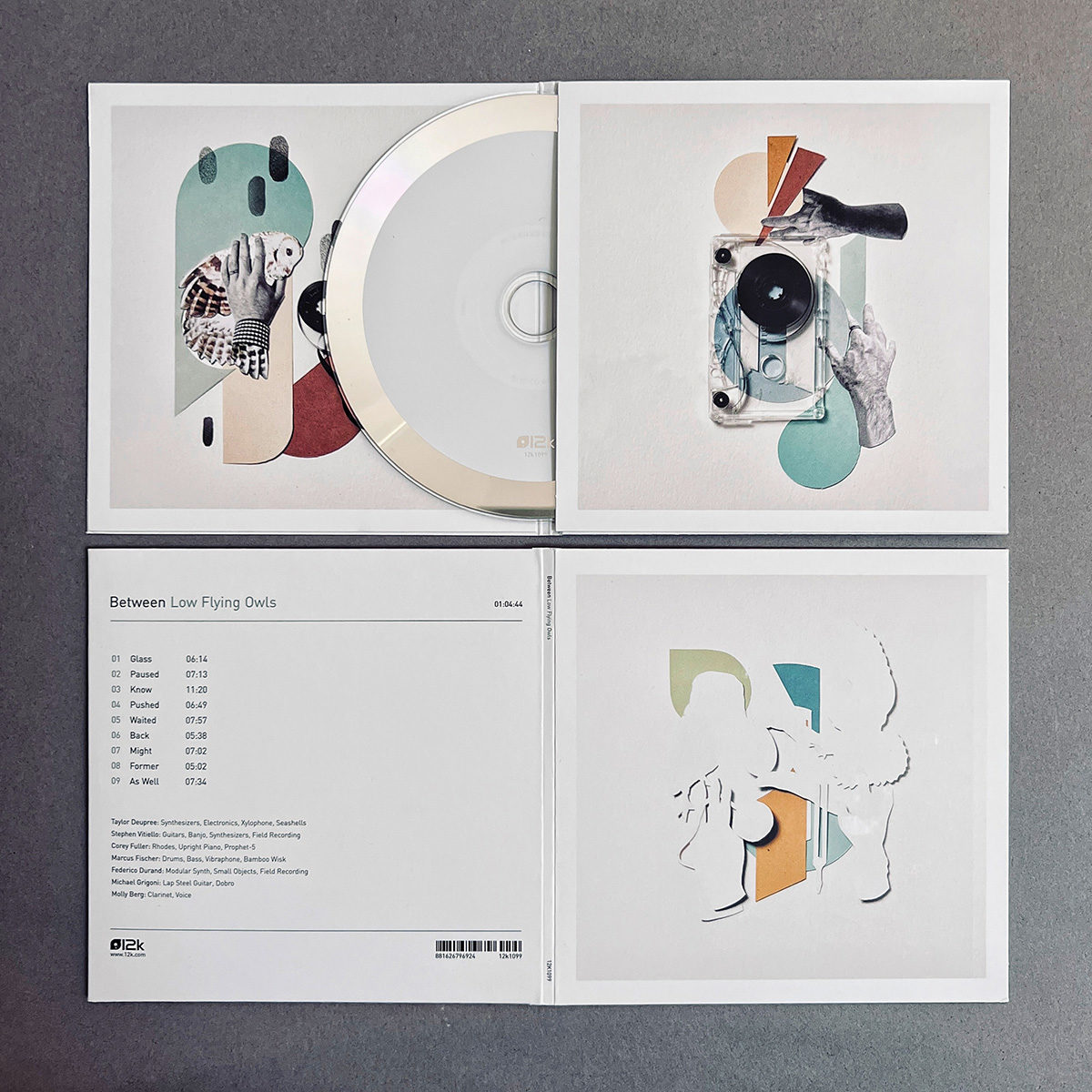 Due to increases in costs and minimums from our printer on uncoated stock 12k has moved back to using a matte varnish for the CD packaging. to conceptually justify the change in material we thought a design refresh was in order.
The new package features a typography-free cover, with info/text moved to the back panel (+ an accompanying insert card if needed) which frees up the inside to be a two-panel spread.
I'm really pleased with the way it came out and look forward to releasing more projects on CD.