Show Posts
This section allows you to view all posts made by this member. Note that you can only see posts made in areas you currently have access to.
Messages - Weird Ear
Pages: [1]
1
« on: March 24, 2013, 12:03:33 am »
2
« on: March 18, 2013, 09:35:56 pm »
Glochids is one James Roemer, of Tempe, Arizona; Succulents field researcher, gamelan experimentalist, cross country cyclist, and bricoleur extraordinaire. James plays many instruments and objects, including gamelan (with his band sungsang), a language learning computer replete with old school punch card interface, cactus quills (glochids), street sweeper kalimba, and electronics. His field recorded snapshots of these sounds tend to blur with their backgrounds until focal point becomes the ear of the beholder.
http://weirdear.com/glochids-originals/
Upon receiving these extraordinary vignettes, we queried as to their method of realization, but coy evasions and sly allusions were all we garnered, though we know there to be a wealth of field recordings from South America (bus station cumbia, Chilean apartment keyboards, La Paz Museo de Instrumentos Musicales in Bolivia, kids playing by Incan ruins), as well as passages from snowy Wisconsin, a Sonoran desert campfire, under a freeway overpass, and we suspect there to be a recorder kept handy during lengthy cross country bike rides!
Ideas and concepts carried on from the experimental composers of the 20th century inform much of this music, though less from the academic side, rather, more in keeping with the fantastic works carried out by lone operators in the underground that are still being discovered. Perhaps this is one such work, albeit one whose discovery has happened in its time rather than dug out of an attic some years after its completion!
The music itself intrigues in it's suggestiveness, never so literal as to deplete the listener their own interpretations and narrations, yet having form and balance enough to avoid the amorphous tropes that such musics can tend towards.
Indeed, the balance of delicacy, robustness, as well as the playful spirit in which these songs were created, is what attracted us to Originals in the first place, and what, even after innumerable listens, proves to retain the mystery and delight we experienced when encountering it for the first time. We hope you enjoy as much as we do!
Happy listening,
Raub and Dianne
Weird Ear Records
http://weirdear.com/glochids-originals/
LP $12 plus shipping
Cassette $5 plus shipping
Download $4 (free with either LP or Cassette)
3
« on: January 30, 2013, 10:40:21 pm »
all dates w/ BANG! BROS. . Specified dates w/ Horaflora and Scott Stapp
*+BANG! BROS. -
https://www.youtube.com/watch?v=K2WVlLqKcgI
*+Scott Stapp -
https://www.youtube.com/watch?v=gXYS6pQsNZU
*+Horaflora -
http://www.youtube.com/watch?v=9jFmIdABCYo
1/31 - Northampton, MA @ Feeding Tube w/ Scott Stapp, Ben Hersey / Anthro Rex (duo), Tracey Trance
https://www.facebook.com/events/461401073919291/
2/01 - Philly, PA @ The Buckinghammer w/ Mirror Men, Scott Stapp, Some Pepper, Wipe Hour
https://www.facebook.com/events/419983228095776/
2/02 - Richmond, VA @ The Cat Mansion w/ Scott Stapp, Flesh Control, Contortionist Jazz Exotica
https://www.facebook.com/events/523340874365761/
2/03 - Carrboro, NC @ PONTCHARTRAIN w/ Scott Stapp, Savage Relatives, Lazy Jerome, Jeff Rehnlund
http://www.facebook.com/events/107842442727572/
2/04 - Columbia, SC @ Space Idea 3 w/ Scott Stapp, Pornojumpstart, Sylvester Alone
http://www.facebook.com/events/511406072236784/
2/05 - Gainseville, FL @ Civic Media Center w/ Horaflora, Scott Stapp, Newton, Embarker, Now's, Pvre Matrix, Normal Dubb, Jilbit Dupree, Travis Johnson, Michael Collins, Jill Burton, Frog
https://www.facebook.com/events/395742467176180/
2/06 - Tampa, FL @ Cyborg City w/ Horaflora, Time Ghost, Toe Ring, Lack, Secret Boyfriend, Newton, Embarker, Samantha Vacation
http://www.facebook.com/events/534602346567587/
2/07+8+9 - Miami, FL @ Churchill's INC
https://www.facebook.com/events/469823719731402/
2/10 - Orlando, FL @ Space Moutain (am) w/ Knight Howls!!
http://wdw2.wdpromedia.com/media/wdw_nextgen/CoreCatalog/WaltDisneyWorld/en_US/Media/InternetMediaType/Attraction/SpaceMountain/SPACEMT_1_998.jpg
2/10 - Orlando, FL @ Uncle Lou's (pm) w/ Horaflora, Scott Stapp, Time Ghost, Soft Target, Hell Garbage, Trotsky's Watercooler, Pain Jetski
https://www.facebook.com/events/316933968406807/
2/11 - Athens, GA @ Secret Squirrel w/ Horaflora, Scott Stapp, Great Valley, Dream Scene, Bubbly Mommy Gun, and more!
https://www.facebook.com/events/320177634764832/
2/12 - Lexington, KY @ Gnar House w/ Horaflora, MBTA, Trance Substatiation
https://www.facebook.com/events/324612074311332/
2/13 - Cincinnati, OH @ Public Library w/ Horaflora, Brickmeat, MBTA
https://www.facebook.com/events/113942738773800/
2/14 - Cleveland, OH @ Pat's In The Flats w/ Horaflora, MBTA, Fire Death, Andrew Kirschner
https://www.facebook.com/events/133829243447741/
2/15 - Rochester, NY @ Sacred Sphinx w/ Horaflora, MBTA, Licker, Tumul
https://www.facebook.com/events/124392847730491/
2/16 - Greenfield, MA @ TBA w/ Horaflora, MBTA, BrompTreb
4
« on: December 18, 2012, 03:24:40 pm »
Alessandro Bosetti - Stand Up Comedy
Weird Ear Records
WER-001
Alessandro Bosetti has been working with language for some time now, though his is a language shorn of context, a language of the cortex, a strain of cross-hatched anti narrative that intrigues by talking a tightrope between utter dream-speak, half-heard conversation, and the use of speech patterns as musical elements to be played as one would any other sound.
On these recordings, he utilizes an instrument of his own design (Mask/Mirror) to skew any intent to specific meaning asunder, as the mask/mirror has been engineered to chaotically interrupt and reconfigure speech in realtime, creating odd juxtapositions, abrupt interruptions, and a wholly arresting listening experience. As Mask/Mirror spits out phrases, isolated words, vocal tics, plosives, and the occasional guffaw, it convolves the starkness of that material in real time with bells, sine waves, percussive elements and other instrumental sound, effectively creating a tonal shadow that further blurs the divide between sound, speech, music and language.
Side A of Stand Up Comedy is comprised of audio extrapolated from a tour of the US and Europe in 2008. Portions of Bosetti's performances including audience interactions, interviews, and phoned in conversations with Mask/Mirror, are woven together into a seamless whole, the overall structure mimicking the recursive and mutating phrasings that Mask/Mirror can tend towards. A rich cross section of people interact with and become part of Mask/Mirror, as it saves portions of speech for later use, effectively keeping the listener guessing as to what may 'really' be happening in any of these interactions.
Side B of Stand Up Comedy was recorded live at the Echzeitmusiktage festival in Berlin, and is a composition for voice/electronics, Violin, and Contrabass Clarinet. We hear a conversation between two anonymous speakers, transcribed and rerecorded in Bosetti's voice, played back through Mask/Mirror, recombinant and exploded in it's exploration of it's initial themes. The instrumental parts have been transcribed to shadow the utterances and meanderings of the Mask/Mirrors winding lines, as Bosetti struggles to keep the sometimes darkly comedic themes in check, and simultaneously copes with the danger of letting his instrument speak freely in front of a live audience.
This is the first release for Weird Ear Recordings, and we couldn't think of a better initial release-as-mission-statement than Stand Up Comedy, as it sits in it's own sound world, connected to many veins of experimental sound practices, but beholden to none. The LP in particular reflects our admiration and enjoyment of this work with a beautiful picture disc and semi-transparent sleeve design realized by Thom Dudley at Sightlab: The full transcript of both pieces traces an Archimedean spiral around the vinyl itself, dizzying as it plays, and at rest in it's sleeve, offsets an almost egyptian salmon, and an almost sumerian bear that reside over the cover, a reference to the last few elements at play in the tail end of Side B.
Mastered by Giuseppe Ielasi.
Available now on an array of lovely formats:
300 vinyl picture discs with printed heavyweight PVC sleeves
100 Pro-Printed and Duplicated Cassette Tapes
and an unlimited edition of digital downloads in mp3 and
http://www.weirdear.com
5
« on: August 08, 2012, 04:00:39 pm »
Horaflora - "The Gland Canyon"
WER-000 Edition of 100
Streaming/Download/Order:
http://weirdearrecords.bandcamp.com/album/horaflora-the-gland-canyon
Horaflora's "The Gland Canyon" is a crepuscular, moody, and richly detailed sound environment that begins with a gentle tug on your ears, and before you know it, you're cochlea deep in audible unknowables. Selections of binaural field recordings, improvised acoustic automata, and handmade electronic treatments all merge, collide, divide, and are nearly alive in this hour+ tour de force.
Pro-dubbed and imprinted chrome cassettes, featuring photo/manipulation by Aaron Fee and Sightlab.
Aquarious Records (SF) had this to say about an earlier CD-R edition:
"Bay Area sound artist Raub Roy goes by the name of Horaflora; and his performances are really impressive exercises in controlled electro-acoustic chaos, with low-tech electronics skittering above various tactile scrapes counterpointed by reversed currents of placid bass frequencies and tonal undulation. One of his best performance stunts is to fill up large balloons, shove a trumpet mouthpiece inside the balloon, and drop the metal mouthpiece on a large drumhead. With two of these devices going, Horaflora can generate prolonged vibration and acoustically phased drones that are really amazing.
Gland Canyon is a small run edition released by Instal Records (which had released a Caretaker disc a while back, although this shares little aesthetic similarity), and works through many of the clamorous, decomposing sounds that Horaflora generates in a live setting. It can't be qualified as 'noise' as these collages are more in keeping with a tradition of automatic writing through sound, with idiosyncratic juxtapositions of electronic bloops, ring modulated flanges, minuscule clatter of wood and metal, mad-scientist weirdo percolations, and those sublimated balloon drones. As such it's more in keeping with some of the HNAS collages or something deconstructed from Small Cruel Party and old P.16.D4 tapes. The various tracks ebb and flow with an unhurried pace that slowly magnifies some of the many sounds into more sparse hypno-repetitive passages and then sweep everything into rather dense crescendos of scattershot sediment."
6
« on: August 08, 2012, 03:43:08 pm »
Hi all! I'm new here, thought I'd introduce myself here by way of listing todays vinyl selection, and mentioning that I represent myself at all times, but also a record label called Weird Ear Recordings - we'll be putting out editions of vinyl, tape, and downloadable files.
Weirdear.com
OK!
SO far today:
Fenn'o'berg - In Hell
-my favorite of theirs so far!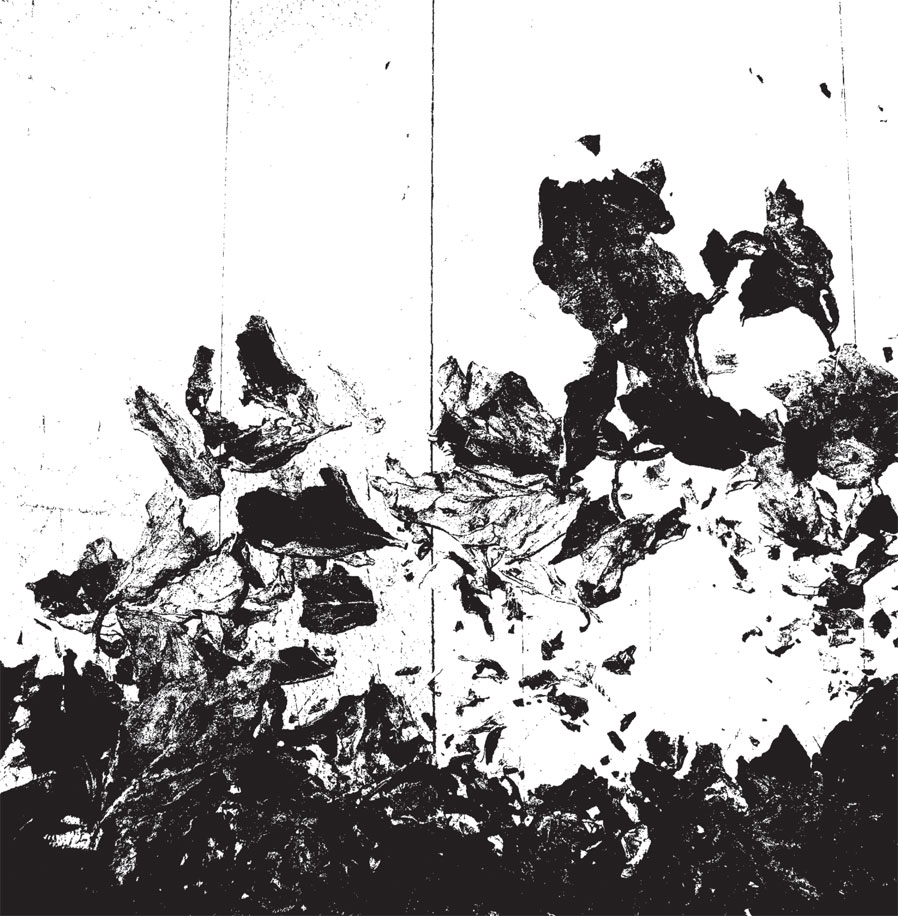 nathan mclaughlin - the refrigerator is emotional
-beautiful work - I'm on the lookout for more of his stuff!
alessandro bosetti - royals
I love his vocal work, if you haven't heard it check:
http://www.youtube.com/watch?v=mydU-Ul1tHo
Cheers!
Pages: [1]